I consider myself a visual mixed media artist ,with not much formal art training, at least when I first started. I was interested in watercolor and self-taught, eventually graduating to acrylic and oil/cold wax/encaustic by taking workshops from great instructors.
During covid times, I found myself sewing – mostly quilts – and that evolved into fabric collage and use of fabric in mixed media pieces as well. I had always loved sewing and found it to be very calming when lockdown happened.
I never know where the journey will take me next, in art or life. I know I have cargo I'm meant to deliver, because maritime/coastal/water themes show up a lot in my work and I resonate with this wonderful poem by Greg Kimura, may he rest in peace.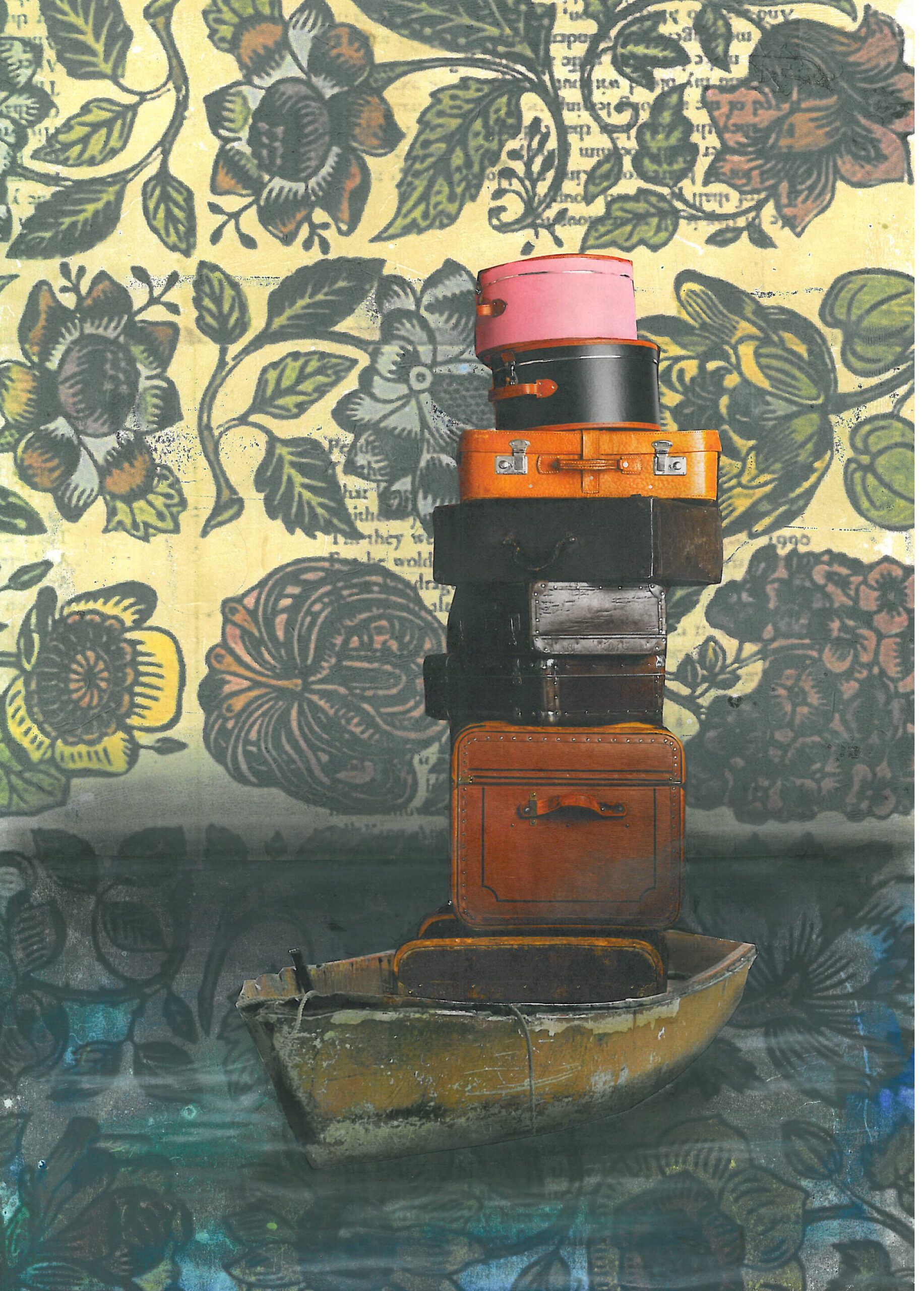 Cargo by Greg Kimura
You enter life a ship laden with meaning, purpose and gifts
sent to be delivered to a hungry world.
And as much as the world needs your cargo,
you need to give it away.
Everything depends on this.
But the world forgets its needs,
and you forget your mission,
and the ancestral maps used to guide you
have become faded scrawls on the parchment of dead Pharaohs.
The cargo weighs you heavy the longer it is held
and spoilage becomes a risk.
The ship sputters from port to port and at each you ask:
"Is this the way?"
But the way cannot be found without knowing the cargo,
and the cargo cannot be known without recognizing there is a way,
and it is simply this:
You have gifts.
The world needs your gifts.
You must deliver them.
The world may not know it is starving,
but the hungry know,
and they will find you
when you discover your cargo
and start to give it away.