7/30/18: Step 4
Now the fun begins – adding paint!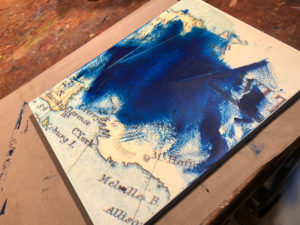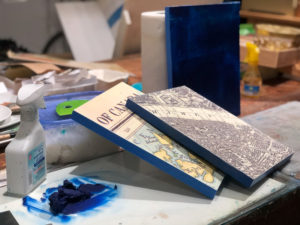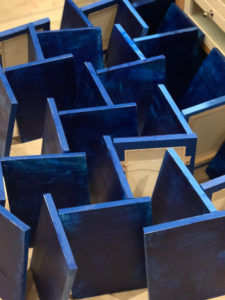 This is the first of several layers of paint. It doesn't matter too much what color I choose for these first few layers, so i pick a color I like to look at because there are 40 of these panels onto which I have to apply the paint. It seems a shame to cover up the maps, but I know they are there. I enjoyed looking at the detail on each one while I applied the blue layer. Thinking about all the people who live on the streets in those maps. Despite all the shipyards and engine works shown on the map of London, how much poverty there was at the same time.
The cold wax is liberally mixed with oil paint – almost 50/50. I mixed about 3 cups to cover all 40 panels. The next layer will be a contrasting lighter color but that will have to wait a couple of days for this layer to cure.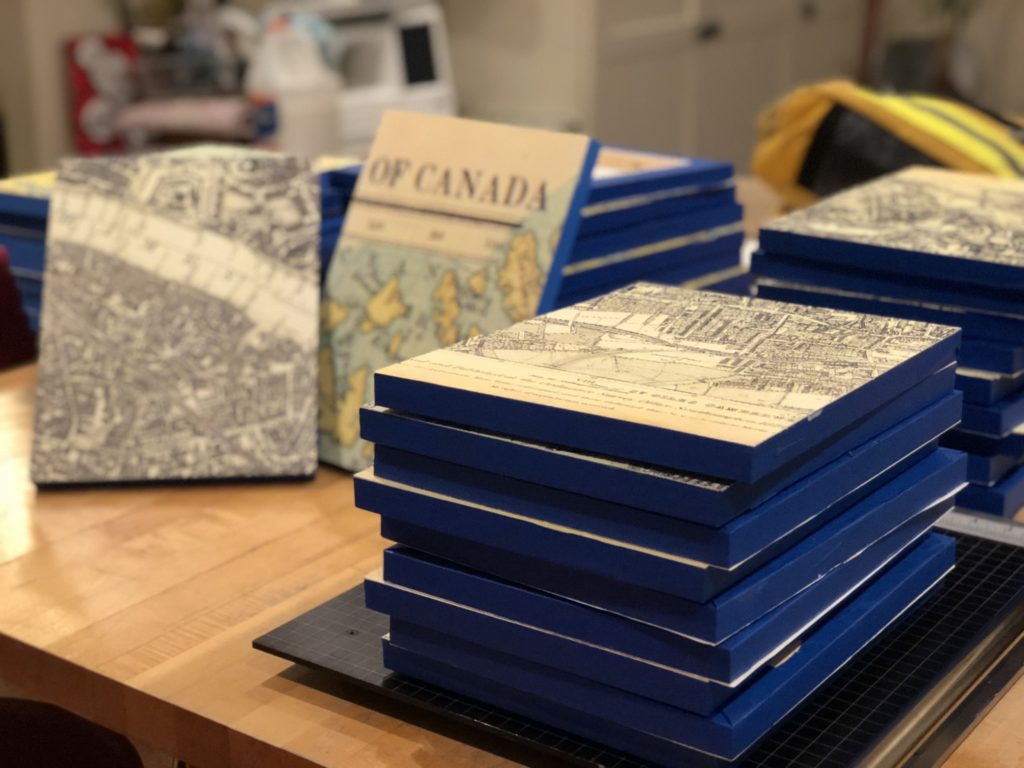 7/26/18: Step 3
First layer on the panels is maps.  I chose a map of London from 1897 (surveyed in 1863-1872) for 20 of the panels. These will be the panels onto which the child portraits are painted.
The other 20 panels are started with a map of all of Canada, coast to coast for the adult portraits. The BH children who went to Canada all started in Ontario, in the Canada partner homes of the London institutions (Barnardo's, Fegan's and a few others). I chose all of Canada to represent that these children eventually spread all over Canada and some even back into the US.
I won't consciously make any pairing up of children or adults to their origins or eventual settlements. I will leave it up to chance who ends up on which map, because the maps will get covered up by the paint. And, we will know they are there underneath, as a foundation and reminder.
The British Home Children Portrait Project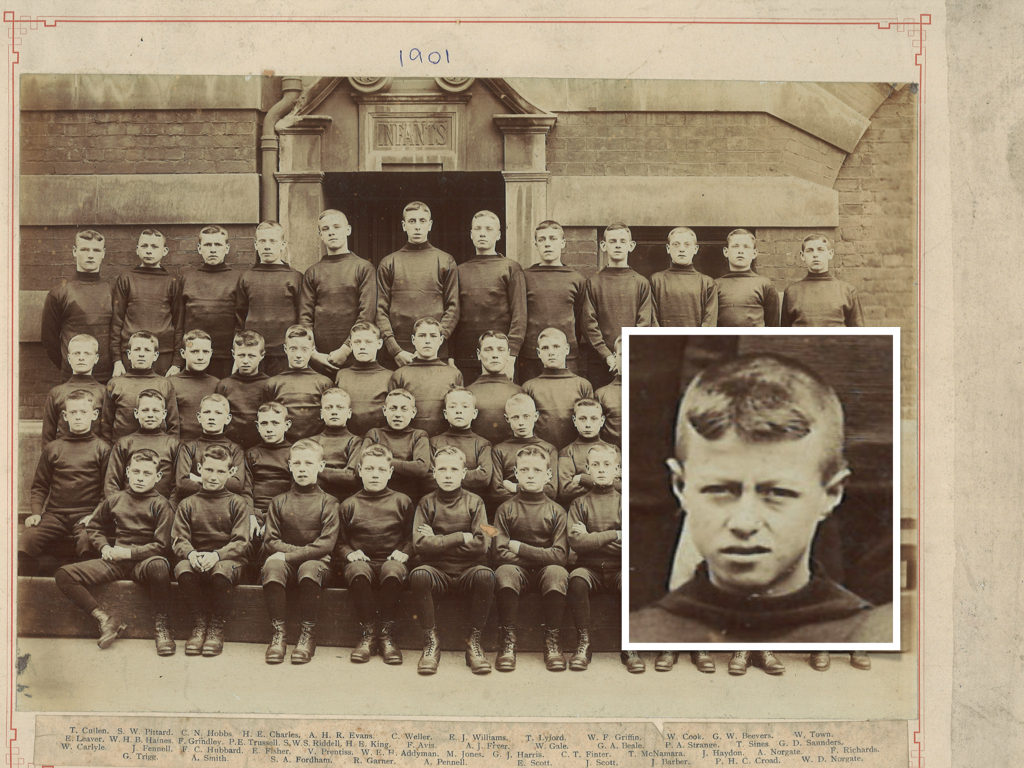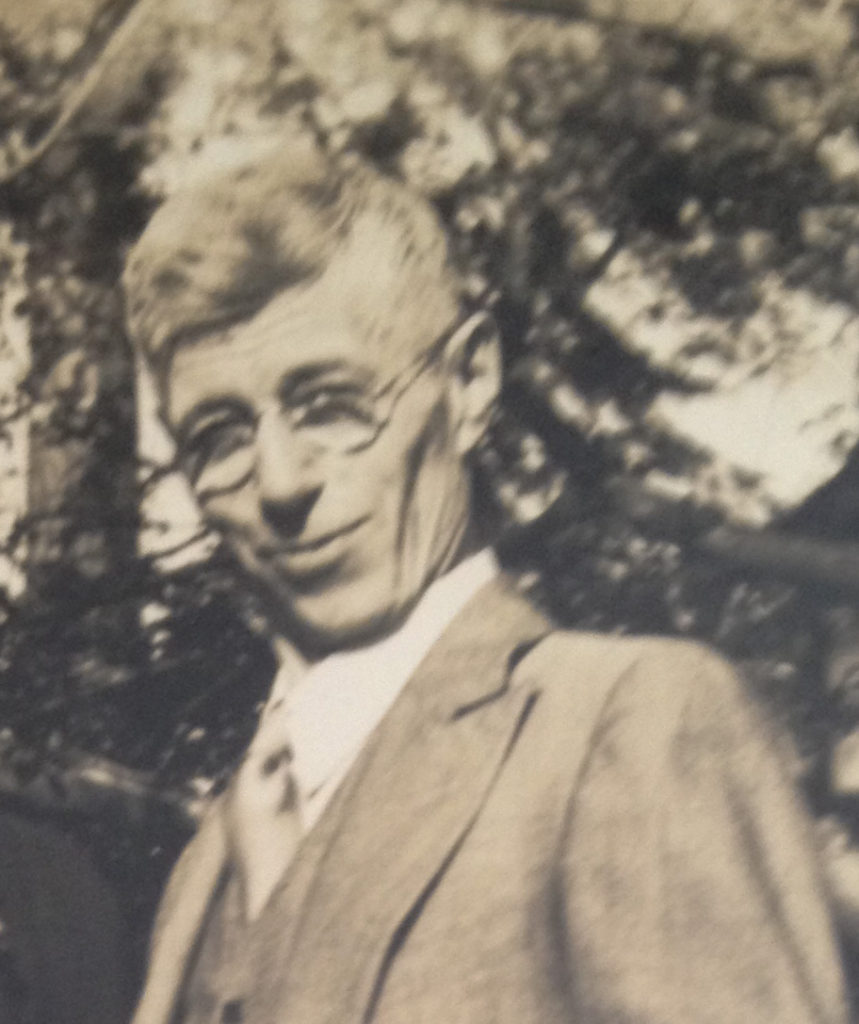 My grandfather, Philip E. Trussell, was born in 1888 in London UK and was emigrated to Ontario CN in 1901. I was able to get information from Fegan's on May 7, 2018, including photos of my grandfather's class group photo at Fegan's and a copy of the papers signing him over. My father, who never knew the full story of his dad, passed away the following day so I was especially grateful to have received the response from Fegan's just in time to share that story with my dad. I know it meant a lot to him.
I learned of the BHC group and Facebook page in the last few weeks of my dad getting progressively weaker. (He was 91 and had congestive heart failure.)  I am an engineer and artist and thought it important to raise awareness about BHC through painting these portraits, so I very much appreciate the willingness of sixteen BHC relatives to trust me with their family stories and photos.
My personal goal is to finish this series of 40 portraits, plus another large central painting (subject to be determined) by Fall 2018, then find venues in Ontario CN, London UK, Vancouver BC (where my grandfather finally settled) and San Francisco CA (where I live now) for shows of the work.
With everything going on out there in the world regarding emigration, family separation and all the related heartbreak, I believe the BHC story is important.
First Steps
I paint with a medium called cold wax. It is an oil-based product that is the consistency of margerine or Crisco. I add oil paint to pigment the wax, then apply it to braced wood panels.
For this project I decided to do the works on 9″x12″ panels. I needed 40 of them, so I put in my order and they arrived in a large, heavy box.
Step 1 was to unpack them and tape off the edges to protect them from any oil paint. I like the look of a nice clean wood edge.
Step 2 I added the hanging hardware, since it is much easier to do this on the front end. Doing so at the end runs the risk of scraping up the painting, as the drilling and adding wire is a bit of a rough process.
Here are the 40 panels taped off, then with the hardware added.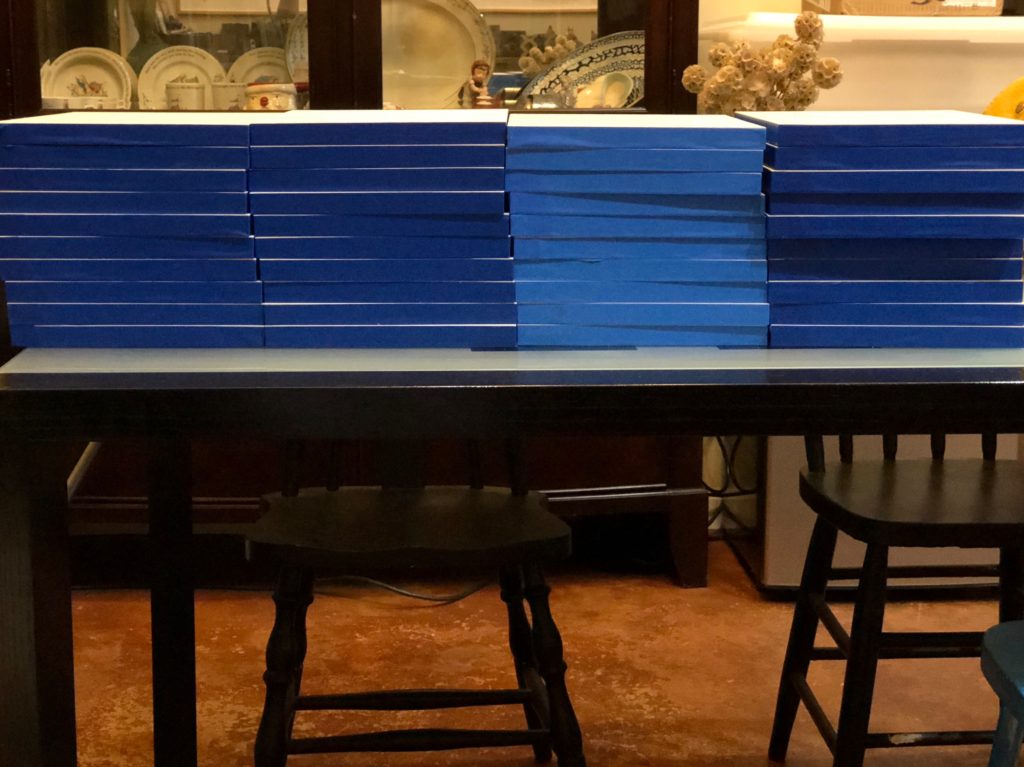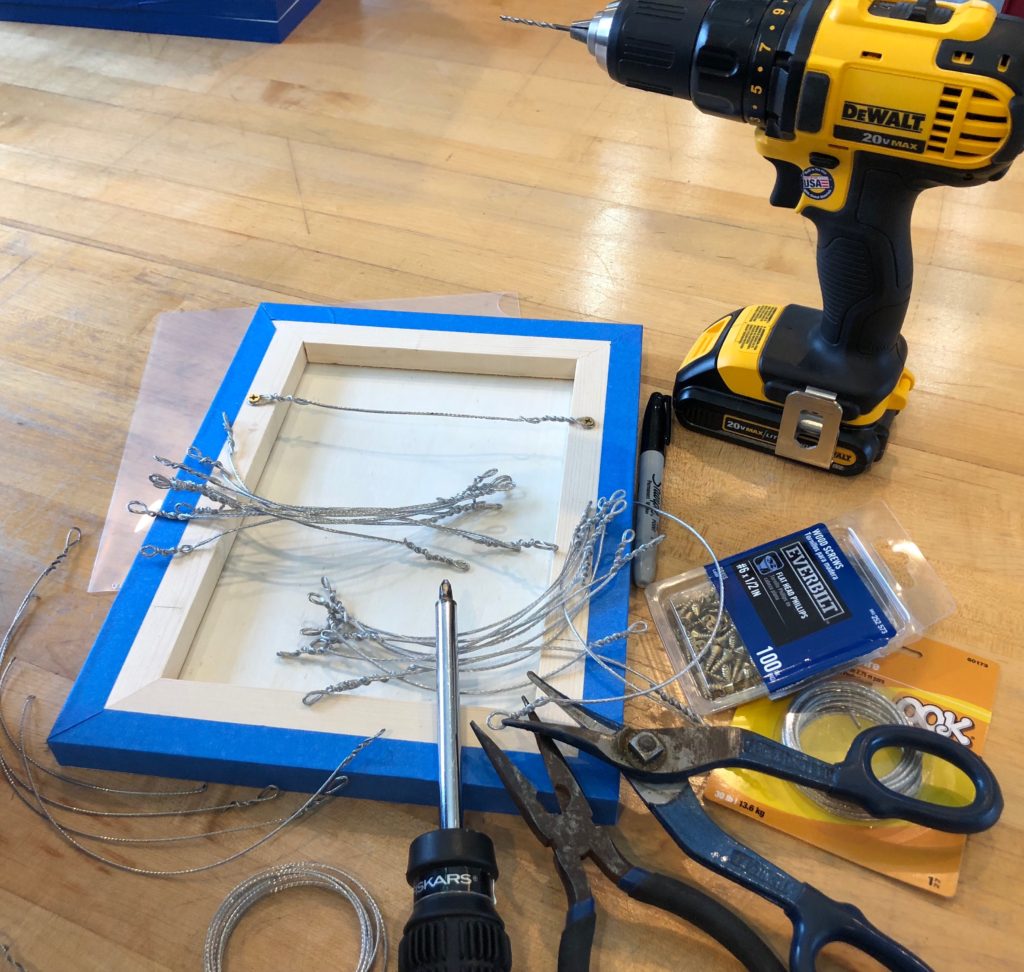 Next: prepping the painting surfaces. With maps.